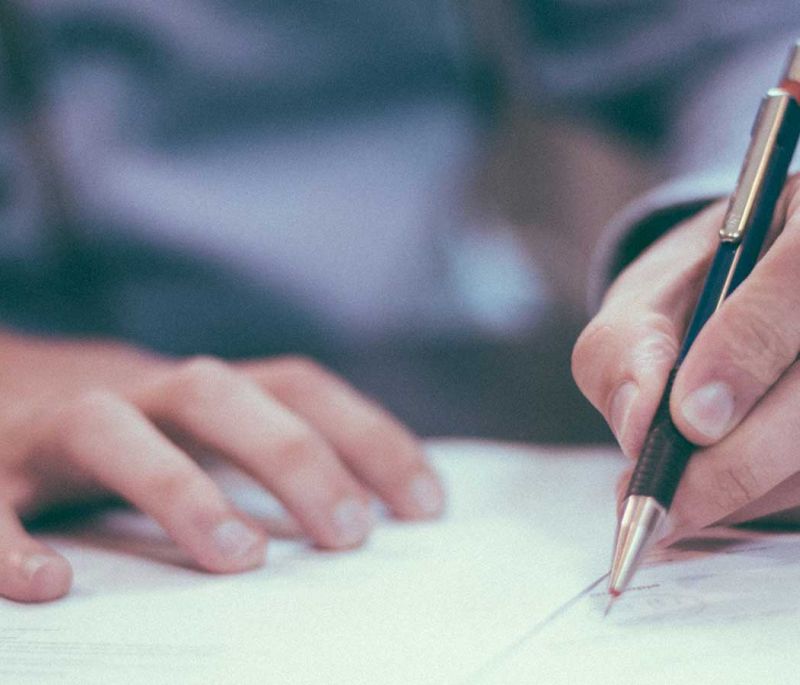 Testimonials
Testimonials From Accident & Injury Cases
This lawyer Fights for You.
Posted on avvo.com by Larry, a Slip and Fall client
Through no fault of my own, I had a slip and fall at a popular store chain. I contacted several "well known" lawyers who refused to listen to my case. Their excuse was that slip and falls are all too common and hard to win; especially against store giants as this one. When I contacted Mr. Jonathan Reed, he willingly listened to all the facts and believed we had a very good chance of winning this case. Immediately, Jonathan provided me with all the medical care I needed. Jonathan was readily available when I needed to talk to him and he always kept me in the loop. The greatest news was when Jonathan called to say a generous offer was made to settle this case. If it wasn't for Mr. Reed's faith in my case and his willingness to fight this store giant, I would have been in a world of hurt trying to manage my medical needs and bills on my own. Thank you Jonathan for believing in me and this case!
The Reeds Helped Me Win My Case.
5.0 stars
Posted by long on avvo.com
Jonathan, Douglas and Daniel Reed are exceptional lawyers. They filed suit on my case and still charged only a 25% fee, which saved me more than $100,000 over a 1/3 fee and more than 200,000 over a 40% fee. When I was involved in a collision in Las Vegas, I did not know what to do. By chance we found the Reeds online and gave them a call. Jonathan met up with us at the hospital that day and walked us through the process and if we had any questions, we had his immediate contact. His politeness and availability won us over. It's been over a year since he worked with us and his team which includes Douglas and Daniel Reed, revealed discoveries that helped win my case. He worked around the clock. He always returned any phone calls or emails of questions within a day's time. He constantly updated us on the case. Anything that he knew, we knew. He spent the time to translate lawyer vernacular into layman's terms. He really looked out for our best interest. We won 1.9 million on my case!

Tatiana A, Attorney
5.0 stars
Posted by Tatiana A on Yelp.com
I am an attorney in Los Angeles, California, and had a personal injury client I had to refer out to an attorney in Las Vegas, Nevada. I found Jonathan Reed through online reviews and decided to give him a call to discuss my client's automobile accident. Jonathan was professional, knowledgeable, informative, honest, and a pleasure to work with. He got my client a great outcome on her accident when it seemed it was not going to be feasible. I highly recommend them for personal injury cases in Nevada.
Difficult Case
5.0 stars
Posted by Guido, a car wreck client on avvo.com
Jon took my difficult and complicated case and concluded it to my entire satisfaction. I was entirely satisfied with the settlement. He is patient , listens to his client , explains all the possible outcomes of your case and handles it well !!!
This review is from a person who hired this attorney.
Hired attorney
Good Lawyer to Work With
5.0 stars
Posted by Martin, a Car Accident client, about 6 years ago
Jonathan Reed worked with me when I was rear ended the accident involved 3 cars, my car Toyota Camry Hybrid, a mercedez and a Honda Fit, my whole family was in the car including my in laws. Jonathan handled the case professionally. Had to make sure that my family is ok from whiplash, my wife, 4 month old baby, and my two in laws. Jonathan Reed arranged our treatments, the car rental, car repair without any issues.
My car was fixed on my choice of auto body work chose Toyota Recommended body shop. I would recommend Jonathan Reed due to the way he handled my case.
Andrew Fox, Car Wreck Client
Posted by Andrew Fox a car wreck client, on Google:
First off, every time you call you get to speak directly with Jon Reed or his son Doug Reed. one doesn't have to get through multiple case workers to be able to speak with your lawyer. My father and I were involved in a auto accident last year. We both were very impressed with the professionalism of their business, and the results that they achieved. You wont see any fancy billboards or TV ads throughout town advertising for them. This is another way that they are able to pass on savings to their clients. If you or anyone you know was involved in any sort of personal injury I would strongly recommend that you call and ask for Jon or Doug, they will take great care of you.
Repeat Customer
Posted by Andrea on avvo.com, a Defective Products client
I found Mr. Reed through arag.com after I broke my leg on a defective step stool. He was very accommodating to my crutches and me. He was always very easy to get in touch with at all times, answering questions in a timely matter. I was very satisfied with the settlement. He also represented my daughter and I in a hit and run. He found the 'runner' and his insurance company. Again, we were very satisfied with the work Mr. Reed did for our family. He is a wealth of information and we look forward to working with him in the future.
Honest Lawyer
Posted by Eric on avvo.com, a Car Accident client
I came to las vegas from vancouver to consult with Mr. Reed regarding an auto accident case that I settled last summer. There was an accounting mistake on my disbursement and instead of taking the standard 33 % he advised me to resolve this with the Nevada Bar which would be at no cost to me. Any other lawyer would have taken the case but Mr. Reed was honest and said he would help me if the bar does not resolve the matter to my satisfaction. I wish I would have gone to Mr. Reed for my injury case....
Netted Way More Than I Expected!
5.0 stars
Posted by Anonymous on avvo.com
Daniel Reed's dilligence and knowledge of the laws resulted in netting me over $60k! When I was hit by an uninsured, unlicensed driver while I was walking on the sidewalk I contacted ARAG who set me up with Mr. Reed at a discounted 25% contingency. He worked with my insurance to pay out $100k for my injuries and negotiated down my patient responsibility. I highly recommend Mr. Reed! Don't handle your personal injury claim without an attorney!
Mel Hortizuela, Car Accident Client
5.0 stars
Posted by Mel Hortizuela, a Car Accident client, on google.com:
Doug Reed was very helpful. Always responds to email, text or phone call. They are very honest and doesn't charge like the other big lawyers but they provide excellent service and very good work in comparable to the other lawyers who charges more. I will refer any of my friends and family when they need a lawyer in Reed and Mansfield specialty.
Martin McFly, Auto Injury Case
5.0 stars
Posted by Martin McFly on google.com
Jon helped us settle our auto injury case rather quickly. He helped us in understanding the process, gave us frequent updates so we knew what was going on, and what he needed from us. It was our first experience going through this type of process and Jon made it simple.
James S
5.0 stars
Posted by James S. on Yelp.com
Good experienced law firm. Personal injury and probate attorneys who give you personal attention at reasonable rates. I have referred many of my clients to these lawyers and thay have all been pleased with the results. These attorneys do the work themselves and don't delegate tasks to paralegals. They return calls, texts and e-mails. Gr8 at negotiation as well as litigation.